Learn the history of the city by embracing its many beats, from salsa to Sondheim.
Explore graffiti styles throughout New York City history in New York at Its Core. Design your own signature style of writing!
Join us for a special family scavenger hunt throughout to find objects such as the original "I ❤ NY" sketch.
Join Lynne Sagalyn for a conversation about her new book "Power At Ground Zero."
Join us for this special performance as part of the 32nd annual New York Sword Dance Festival, which brings an ancient winter celebration to life!
Celebrate Presidents' Day at the Museum. Travel back in time on our presidential scavenger hunt, then get creative in the classroom!
Teens, ages 12-17, will come together to celebrate, share, create, learn, and discuss themes around the intersections of LGBTQ culture, history and art in New York City.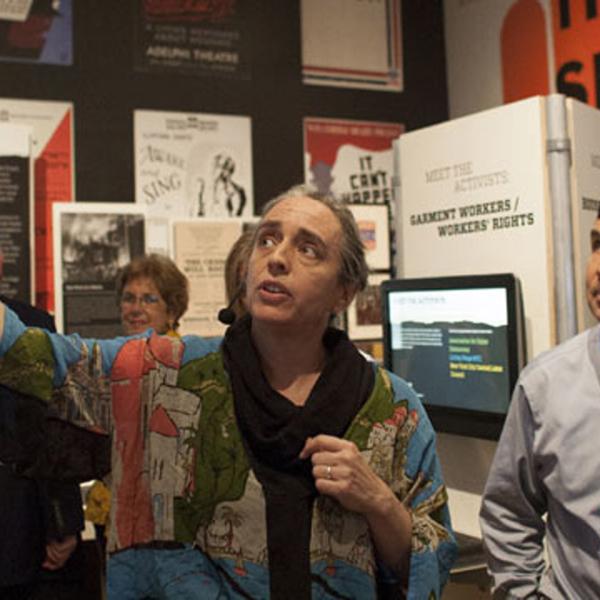 Supported by the Museum's groundbreaking new exhibition, New York at Its Core, this course will provide participants with a deep historical understanding of change over time in New York City – examining its rise from a striving Dutch village to a preeminent global city now facing the future in a changing world.
What do you love about New York City? Design a frame to showcase your favorite places or memories.
Take in the wonderland that is New York City in the winter! Explore images from our collections and use your imagination to create a wonderful winter artwork of your own!
Experience New York City in the 1970s through a selection of powerful 16mm films shot during the period.
Get inspired by vintage and contemporary photographs of New York City, then try your hand at our photo station to create a photo of yourself!