A screening of "Class Divide" followed by a discussion with director Marc Levin and student filmmakers.
Explore examples of New York City graffiti styles in New York at Its Core. Then design your own signature style of writing to contribute to our graffiti mural!
Discover the creativity, diversity, and energy of the "city that never sleeps" in New York at Its Core. Create a mini-magazine or "zine" full of all that you love about the city!
Explore notable New Yorkers who have worked to improve their communities in New York at Its Core and Activist New York. Then work with others to make a community-inspired indoor mural!
Shannon O'Neil and Aparna Nancherla talk with Sarah Maslin Nir about New York's comedy scene.
Investigate Frederick Law Olmsted and Calvert Vaux's plan for Central Park in New York at Its Core. Become an urban planner to design your own version of Central Park!
Learn about the many types of bridges in the city and discuss some examples, such as the Brooklyn Bridge, in New York at Its Core. Design and build a model bridge of your own!
Authors Erica Wagner and Kevin Baker delve into one of America's most iconic structures, the Brooklyn Bridge.
Register for six sessions that focus on exploration and discovery of the city through song, play, and hands-on experiences.
Explore notable and innovative machines from our exhibition New York at Its Core. Then build a machine of your own!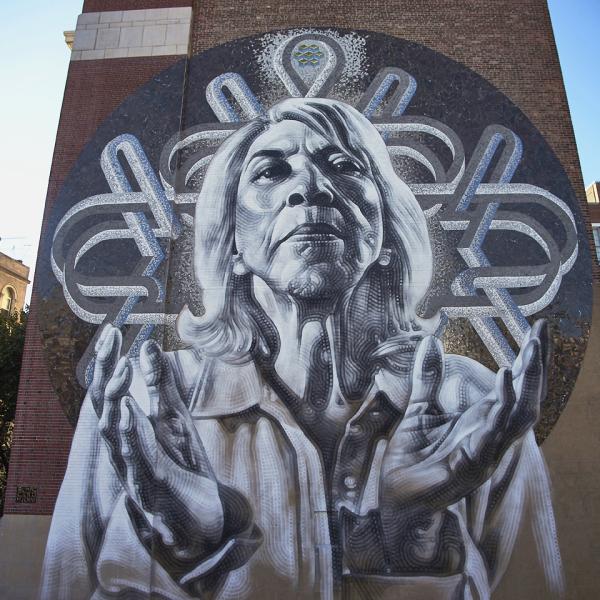 Explore the barrio of salsa, East Harlem, with folklorist Elena Martinez.
Learn about key social movements, leading activists, and ordinary New Yorkers who have exercised their power to shape the city's and the nation's future. Create a badge to inspire change!