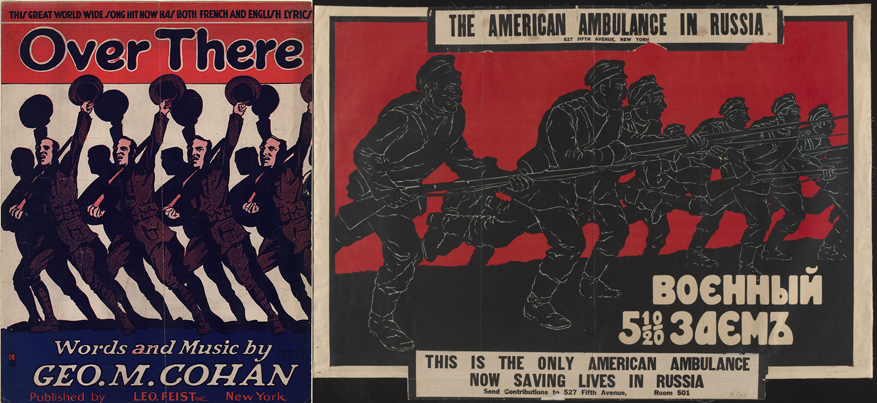 The collective trauma of World War I not only reshaped the world's map and redefined the nature of war, it also launched 20th century modernism by fundamentally transforming the arts. Inspired by our exhibition, Posters and Patriotism: Selling World War I in New York, join leading historians, authors, and curators to investigate new modes of literature, painting, and music that arose in response to the war and consider how traditional ideas about Western art were yet another casualty of war. 
The evening will also include a performance of some popular songs of the time, sung by celebrated cabaret performer Michael Lowney. 
Panelists: 
Nicholas Birns, Specialist in modern American and English fiction, Associate Professor at New York University
Caroline Fieschi, Head Curator, Museum of Contemporary History, Bibliothèque de documentation internationale contemporaine, Paris
Robert Kimball, Historian of American musical theatre, author, and former music critic for the New York Post
Donald Albrecht (moderator), Curator of Design & Architecture at the Museum of the City of New York, Co-curator, Posters and Patriotism: Selling World War I in New York
$20 for adults | $15 for seniors, students & educators (with ID) | $10 for Museum members. Includes Museum admission.
Attention, Members, to receive your discount, click on the "Buy Tickets" button above, then sign in to your account on the ticketing page.
Groups of 10 or more get discounts and priority seating, email or call us at programs@mcny.org or 917-492-3395.