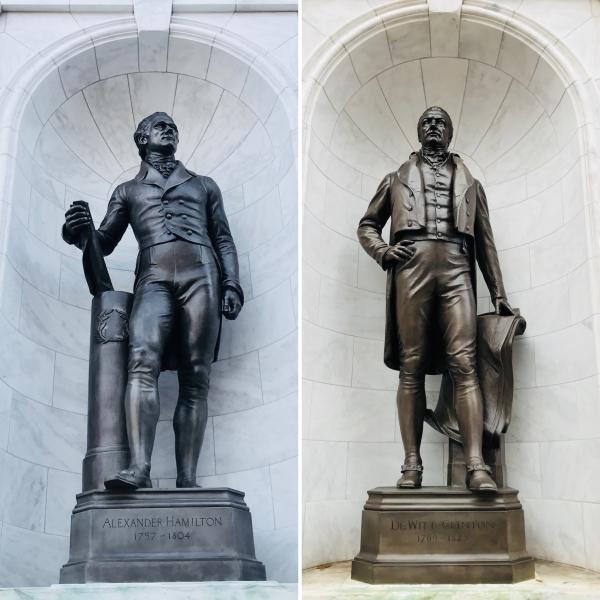 Alexander Hamilton and DeWitt Clinton are back home! Follow their conservation journey through behind-the-scenes videos and blog posts.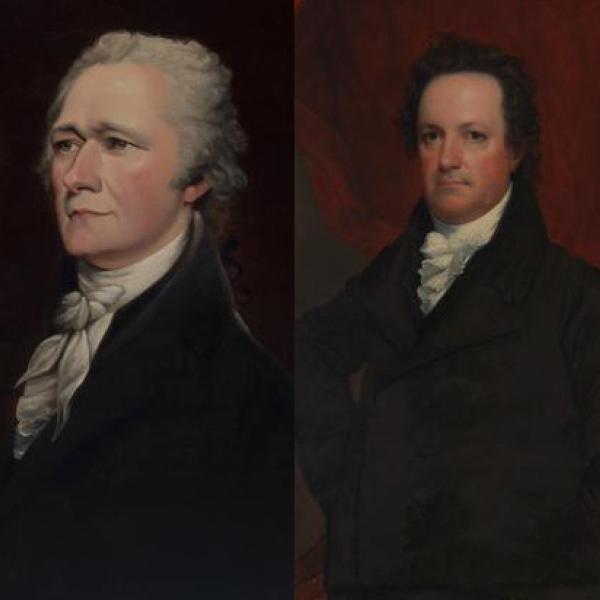 Sculptures of these legendary New Yorkers have been standing in the niches of the Museum's façade since 1941. Curator Steven Jaffe explains how they shaped the future of both the city and the United States.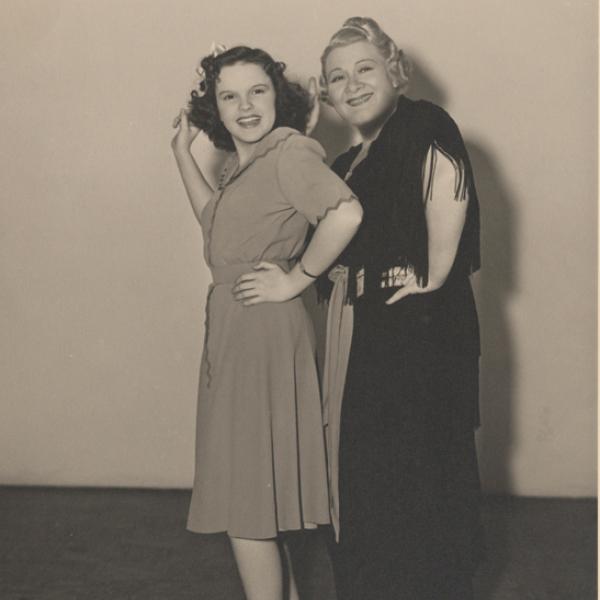 Ukraine-born singer Sophie Tucker burst onto the New York City theater scene in the early 1900s. During her 50-year career, she befriended and worked with many larger-than-life figures like Judy Garland, Frank Sinatra, and Irving Berlin.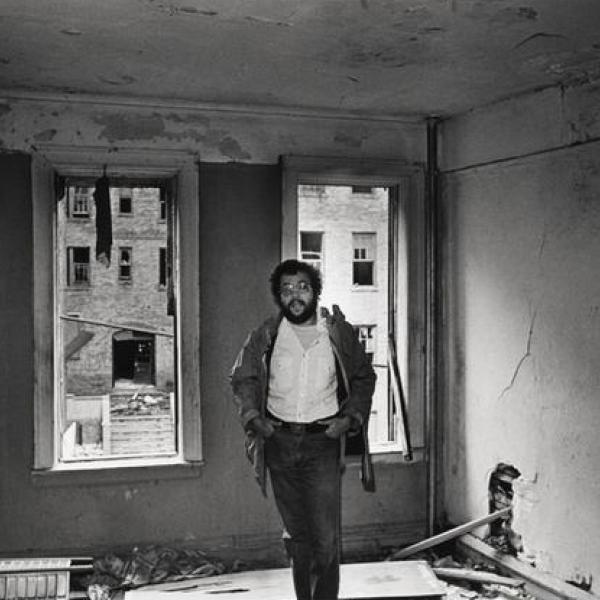 Mel Rosenthal—photographer, educator, activist, and friend of the Museum of the City of New York—recently passed away. We remember the life of this notable New Yorker.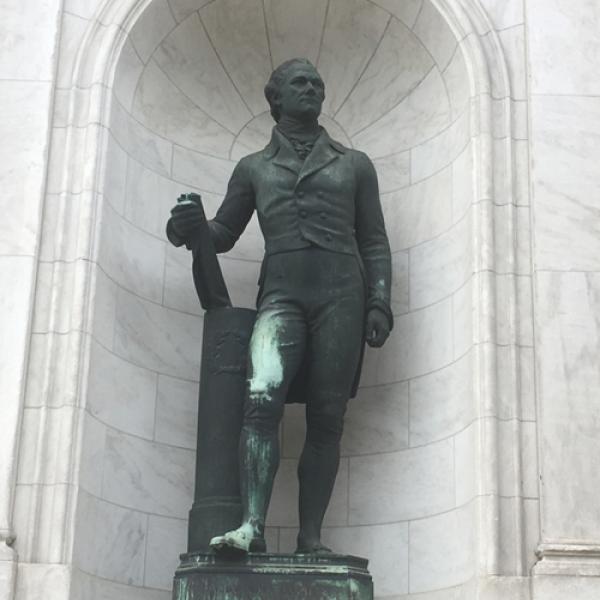 It's not every day that collections care at the Museum involves a giant boom crane and a forklift. Learn about the effort to clean and conserve the sculptures of Alexander Hamilton and DeWitt Clinton.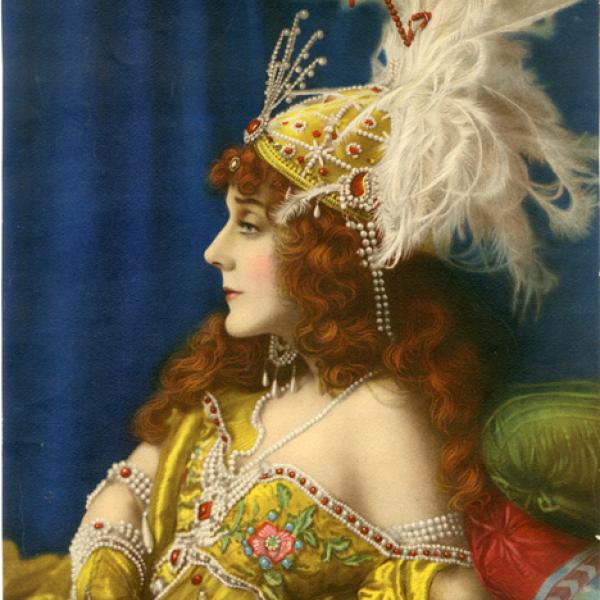 Before Madonna and Britney, there was Gertrude Hoffman, a dancer who pushed the boundaries of public decency and paved the way for future female performers.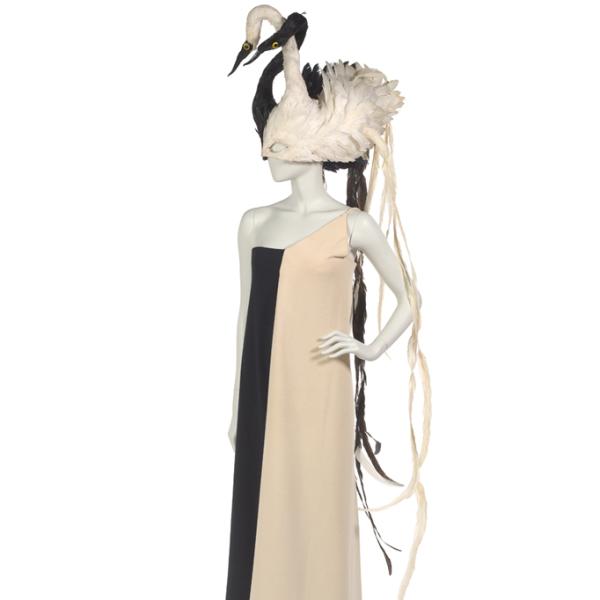 You're invited to take a look back at the fabulous fashion and famous guests of Truman Capote's legendary event at the Plaza Hotel that brought actors, socialites, and style icons together for the party of the century.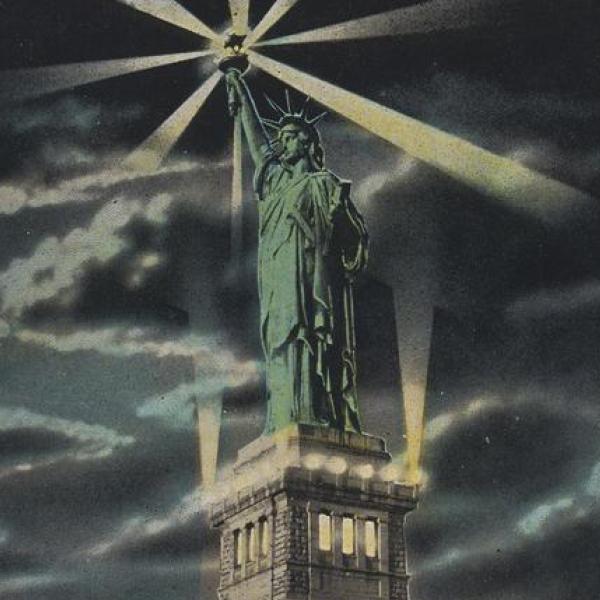 How the poem that gave us the iconic verse, "Give me your tired, your poor, Your huddled masses yearning to breathe free," made the Statue of Liberty a symbol of immigration and refuge.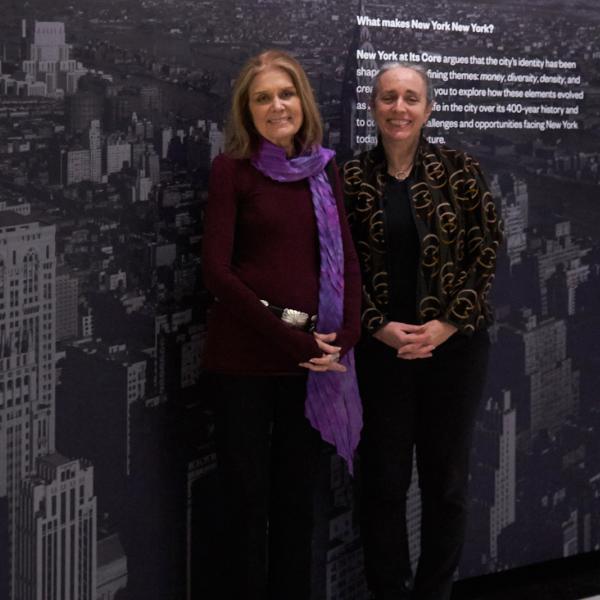 Feminist pioneer Gloria Steinem joins us for a walk through New York at Its Core, and a discussion on feminism, freedom, and the future.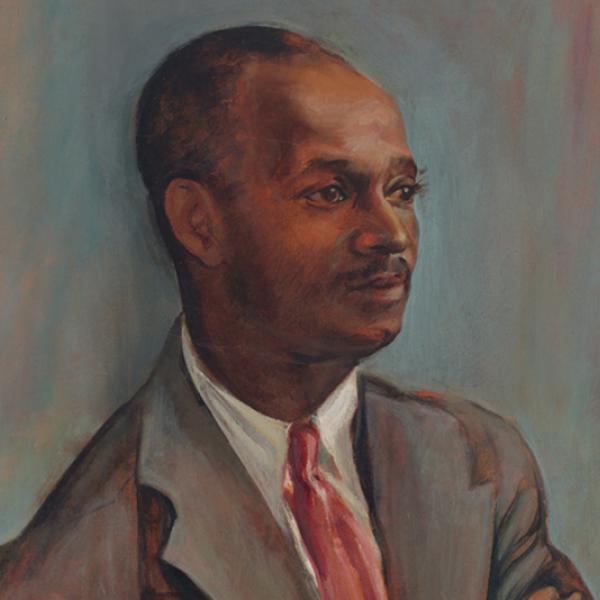 In celebration of Martin Luther King Jr. Day and Black History Month, the Museum of the City of New York is exhibiting a portrait of Dr. Aubré de Lambert Maynard - best remembered for his role in helping to save Dr. King life's after an assassination attempt in New York in 1958.