When:
Saturday, July 22, 11:00am – 2:00pm
Price:
Free with Museum admission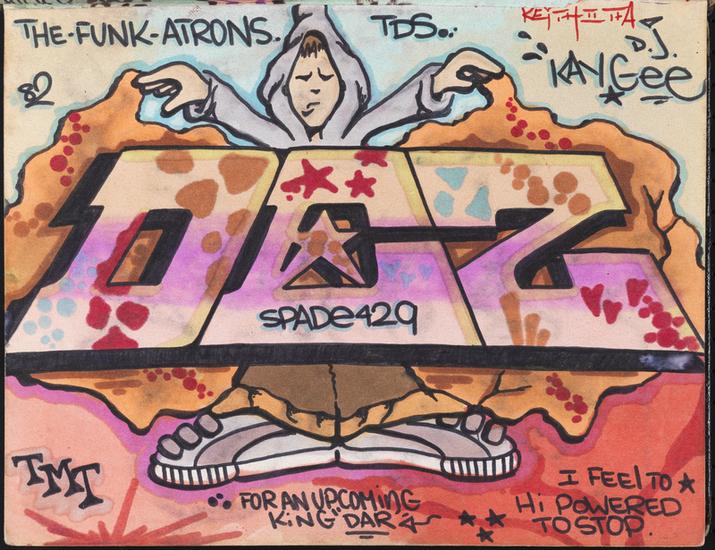 Graffiti began to take shape in New York City in the 1970s and 80s. Discover how artists in this movement, called "writers,"used public spaces as a canvas for their art, such as subway trains and walls of buildings in World City, 1898-2012. Create a nickname or "tag" for yourself and add your signature design to our graffiti mural!
Family programs are free with Museum admission and for members, geared to families with children ages 6-12 years old, and include a snack. Activities are designed for adults and children to complete together.