Alexander Hamilton and DeWitt Clinton Statues Conservation
Wednesday, October 18, 2017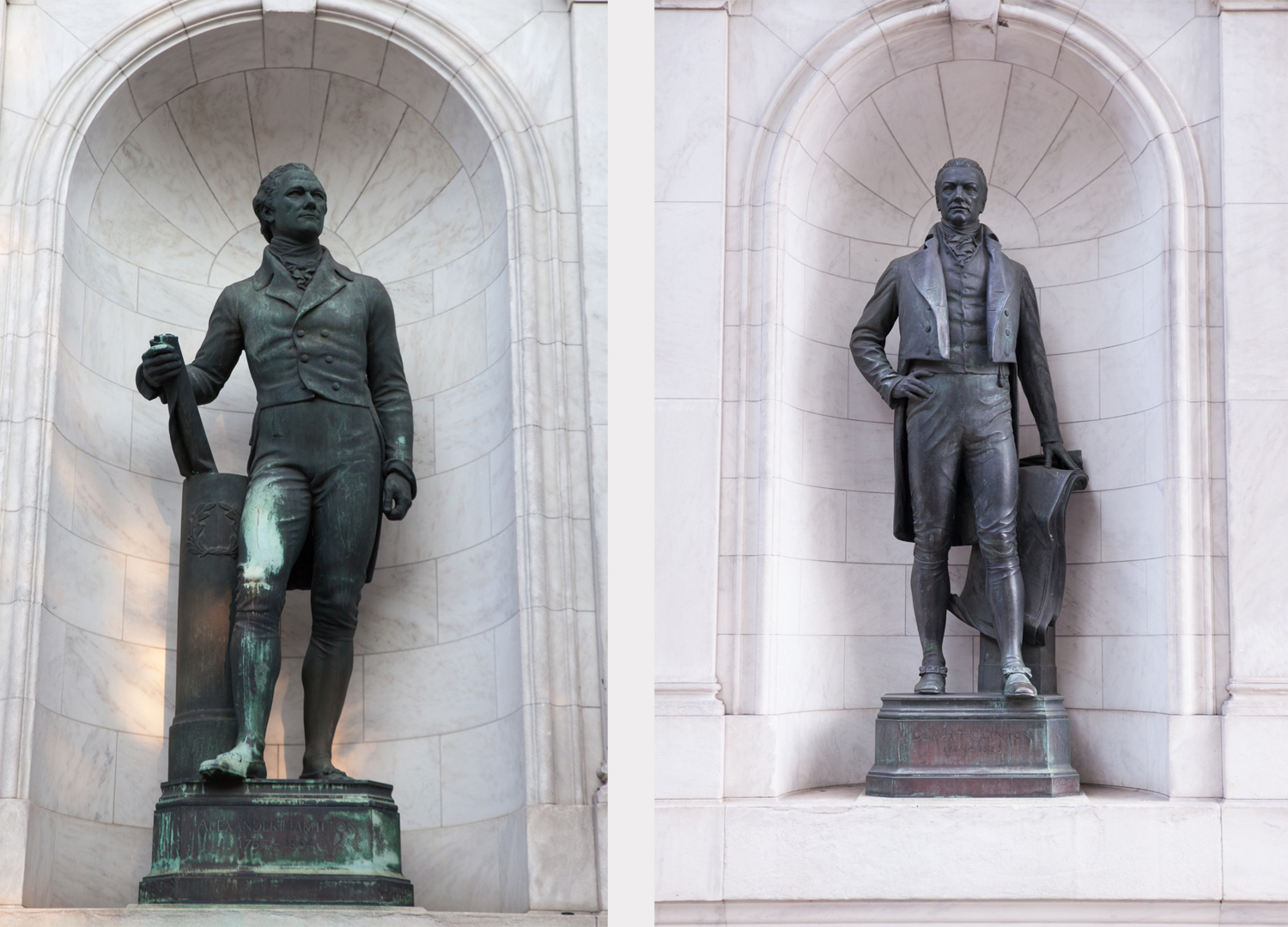 Alexander Hamilton and DeWitt Clinton are getting facelifts!
After over 100 years of standing in the niches of the Museum's facade, the bronze statues are due for little nip/tuck. As every New Yorker can relate, the hustle and bustle of the city has caused them to lose their luster, so they are going to take a much needed vacation for some rest and restoration.
Stay tuned for updates on their journey! In the meantime, visit New York at Its Core to learn how these two important New Yorkers shaped the future of both the city and the United States.
#MCNYstatues 
Check out footage of the statues flying through the air as well as some historical background on why these two are such integral parts of NYC history.
"
New York [will be] the great depot and warehouse of the western world.

"
DeWitt Clinton, c. 1816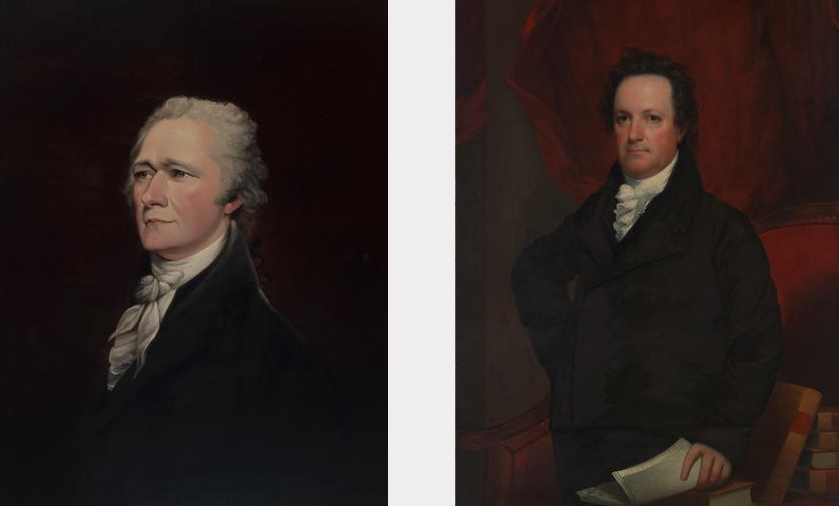 ---

#amexpreserves
Additional support provided by The Barker Welfare Foundation.
---
Images: Statue photos by Michael James Wilson | John Trumbull (1750-1831). Alexander Hamilton, 1799-1808. Museum of the City of New York. 71.31.3 | John Wesley Jarvis (1780-1840). DeWitt Clinton, ca. 1816. Museum of the City of New York. 37.404