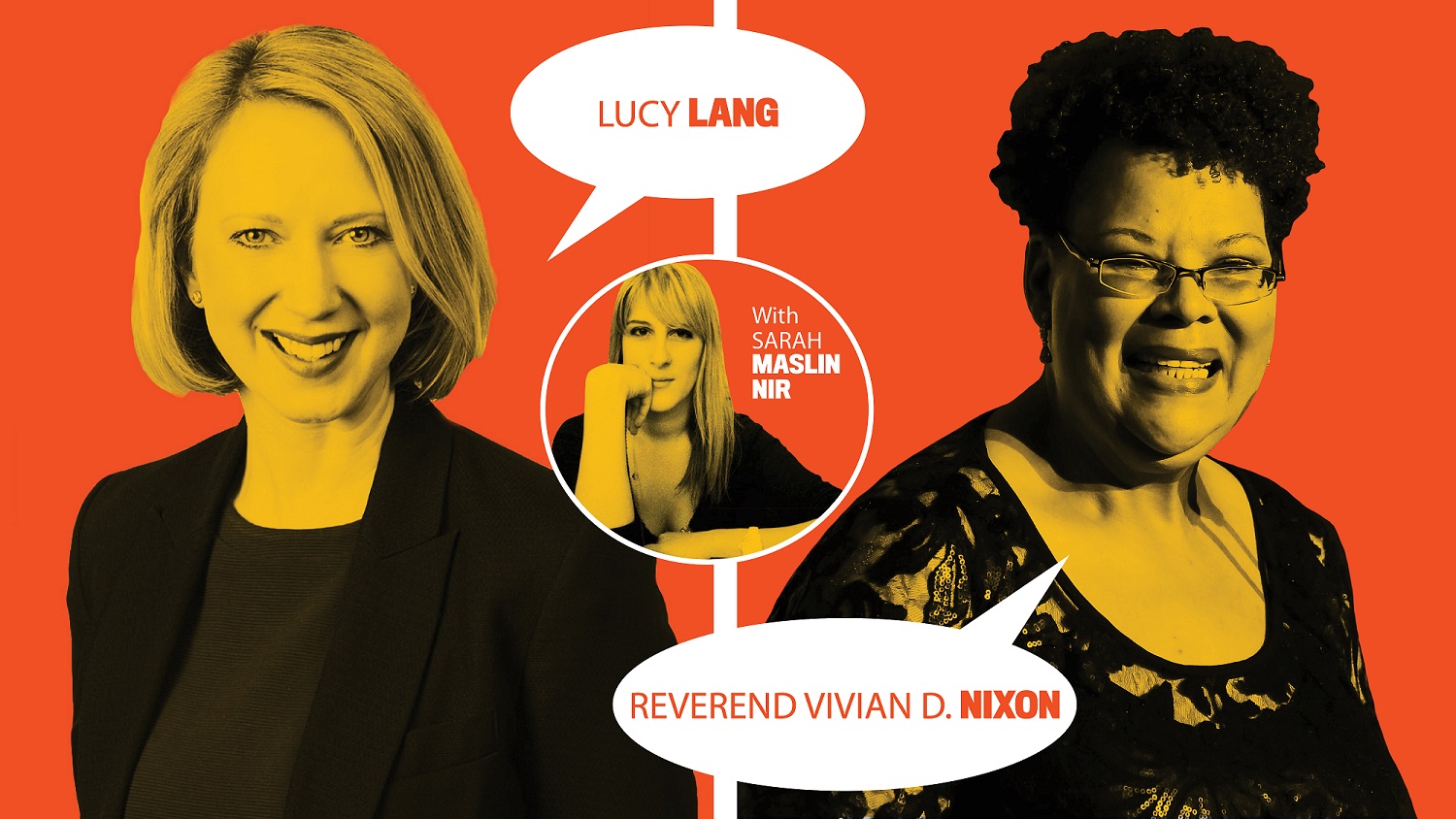 In our next edition of Only in New York, host Sarah Maslin Nir sits down with Manhattan Assistant District Attorney Lucy Lang and Reverend Vivian D. Nixon, Executive Director of College & Community Fellowship, to discuss the vexed but evolving relationship between gender and justice in this city - and the world beyond.

Reception to follow with beer courtesy of Harlem Blue.

Only in New York with Times reporter Sarah Maslin Nir is a conversation series bringing together two distinctive New Yorkers from different worlds to explore key questions about the city's identity, culture, and history – glass of wine in hand. To view all of the programs in the series, click here. 
About the Speakers:
Lucy Lang is Special Counsel for Policy and Projects and Executive Director of the DANY Academy at the New York County District Attorney's Office. The DANY Academy is a resource for professionals working at the intersection of law and public policy, and supports ongoing criminal justice policy initiatives, supervises trainings, and hosts symposia for professionals from throughout the criminal justice system, including prosecutors from other jurisdictions, law enforcement personnel, defense attorneys, judges, and researchers.  Prior to these appointments, Lang served as an Assistant District Attorney, spending more than a decade investigating and prosecuting violent street crimes and homicides. Lang was recognized in 2015 as a New York Law Journal "Rising Star," and was a 2017 Presidential Leadership Scholar.
Reverend Vivian D. Nixon is Executive Director of College & Community Fellowship (CCF), a nonprofit committed to removing individual and structural barriers to higher education for women with criminal record histories and their families. An alumna of CCF's program, Nixon advocates nationally for the return of college level education to the nation's prison and the development of responses to crime that respect human dignity. Nixon is a Columbia University Community Scholar and a recipient of the John Jay Medal for Justice, the Ascend Fellowship at the Aspen Institute, and the Soros Justice Fellowship. 
Sarah Maslin Nir is a native New Yorker and a reporter for The New York Times best known for her report on the working conditions of nail salon workers, for which she was a finalist for the 2016 Pulitzer Prize. A graduate of the Brearley School, Columbia University, and the Columbia University School of Journalism, where she received her master's, she was also The New York Times' nightlife correspondent, covering 252 parties in 18 months. She once had an audience with the Queen of Spain, though she failed to realize it at the time. She is currently working on a book about horses in New York City for Simon & Schuster.
$25 for adults | $20 for seniors, students & educators (with ID) | $15 for Museum members.
Includes Museum admission.
Attention, Members, to receive your discount, click on the "Buy Tickets" button above, then sign in to your account on the ticketing page.
Groups of 10 or more get discounts and priority seating, email or call us at programs@mcny.org or 917-492-3395.
Assistive listening devices are available during our events. Our auditorium and wheelchair lift can accommodate manual, electric, and motorized wheelchairs. Please contact the Museum at 917.492.3333 or info@mcny.org with any questions or concerns.