Educator Evening: Who We Are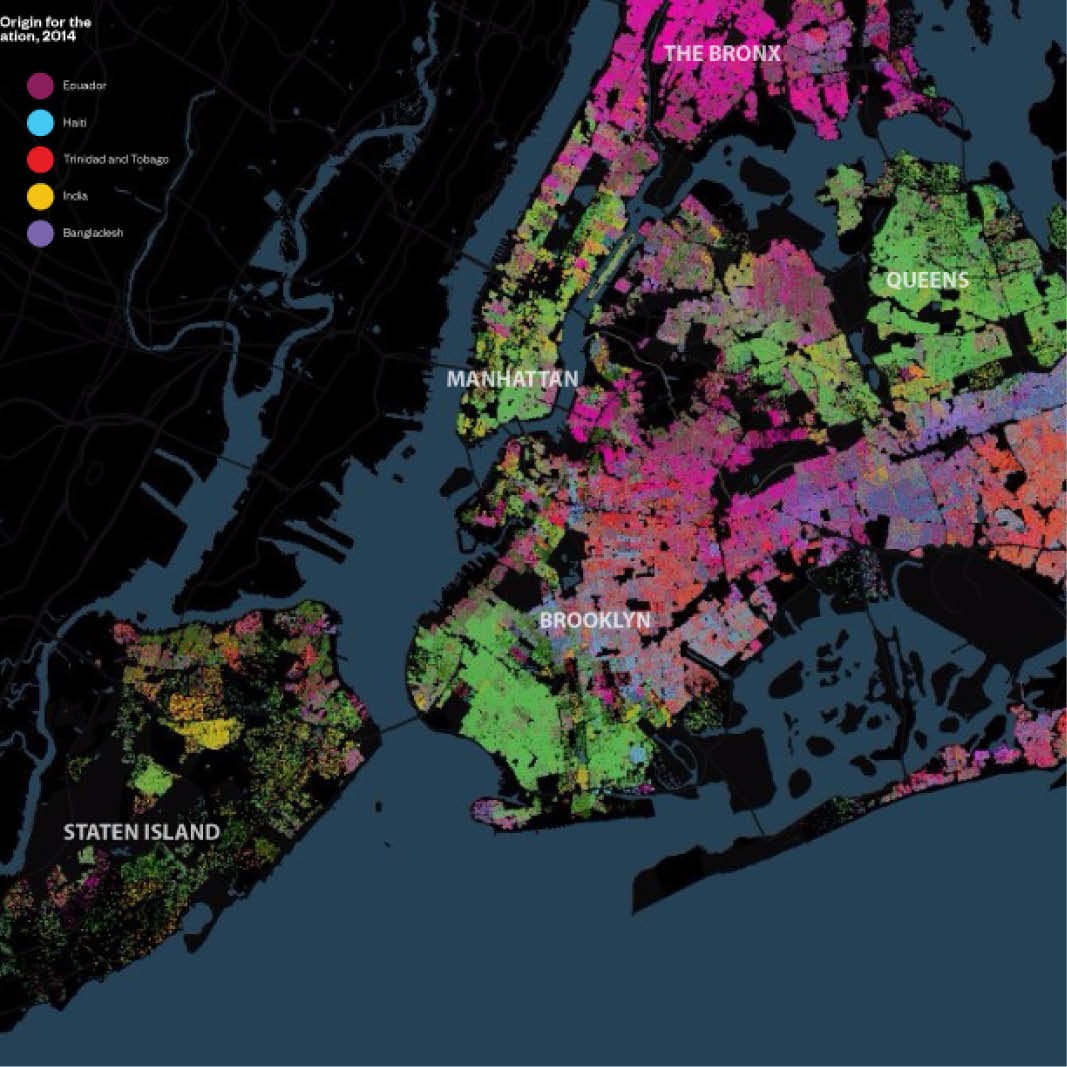 Explore the exhibition and find curriculum connections on this free guided tour for educators.
New York City is a dense, chaotic mosaic of some eight and a half million people, each with their own individual stories. How can we possibly understand and describe this endlessly complex collectivity – what we share and what distinguishes us? Census data has long been a resource used to draw out unexpected and provocative patterns, connections, and insights about who New Yorkers are since our nation's first count in 1790. In anticipation of the 2020 census, Who We Are: Visualizing NYC by the Numbers showcases work not just by data analysts and demographers, but also by cutting-edge contemporary artists and designers who use these tools to enliven and humanize statistics and to shed new light on how we understand our urban environment and ourselves. Together, these intriguing and varied works demonstrate the power and importance of numbers in helping us understand who we are.
Free. RSVP encouraged. 1 CTLE hour.
Supporters
Education programs featuring Who We Are: Visualizing NYC by the Numbers are made possible in part by The New York Community Trust.
Who We Are is made possible in part by The Andrew W. Mellon Foundation, An Anonymous Family Foundation, Carnegie Corporation of New York, Bloomberg Philanthropies, The New York Community Trust, Zegar Family Foundation, Charles H. Revson Foundation, and Blair and Cheryl Effron.
The Frederick A.O. Schwarz Education Center is endowed by grants from The Thompson Family Foundation Fund, the F.A.O. Schwarz Family Foundation, the William Randolph Hearst Endowment, and other generous donors.