Educator Evening: Art in the Open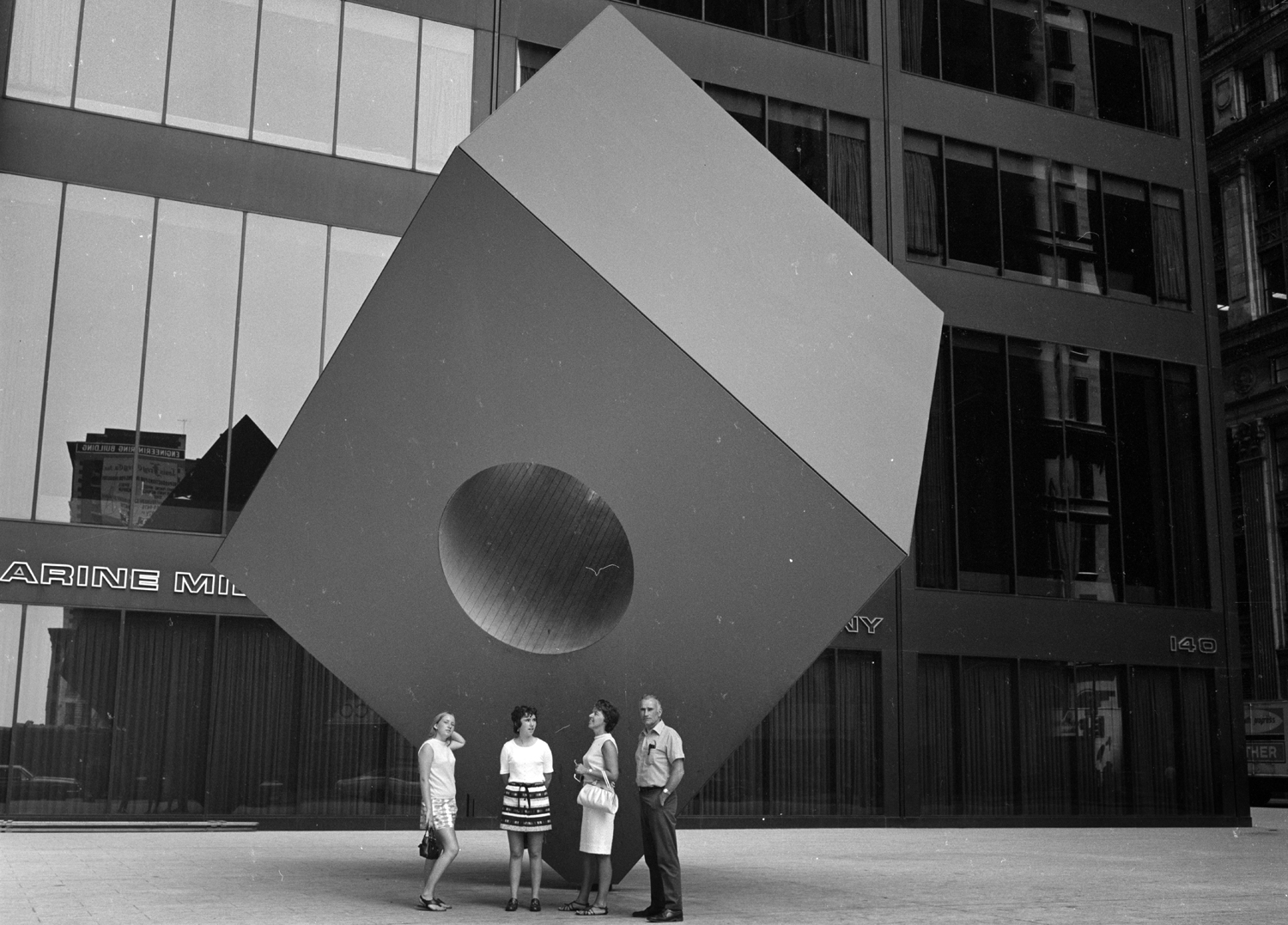 Join curator Dr. Lilly Tuttle for a guided tour of the exhibition Art in the Open: Fifty Years of Public Art in New York, and explore works that have transformed public spaces and public expectations of the role and potential of art.
Until the 1960s, most public art in New York City was limited to war memorials, civic-minded murals, or relief sculpture embodying universal values like "Fraternity" or "Wisdom." But the late 1960s brought a new era that embraced the individual artist's voice and vision in the public realm. In the years since, hundreds of innovative art works, both permanent and temporary, have been installed in the public spaces of New York, making this the most robust and vibrant environment for public art in the world.
Presented to mark the 40th anniversary of the pioneering Public Art Fund, Art in the Open features renderings, models, photographs, and video footage tracing the creation of public artworks by such artists as Red Grooms, Christo and Jeanne-Claude, and Kara Walker.
Educator Evenings offer teachers in-depth looks at new exhibitions. These evenings are free and open to all.
The Museum is CTLE certified. Participation in this program provides 1.5 hours of CTLE credit.
Questions? Call us at 917.492.3356 or email pd@mcny.org.