Another Side to Coney Island: Hattie Mckeever and Her Waxworks
Monday, May 6, 2019 by
The museum's LOOK Magazine collection is full of fascinating photographs of midcentury New York and the people who lived and spent time in it. Some were well-known at the time and remain household names; others were living quieter lives, although often no less interesting. One of these lesser-known stories is that of Hattie McKeever. At the time LOOK sent photographer Robert Offergeld to photograph her in June 1950, McKeever was in her 70s, living in Brooklyn, and owned a waxworks shop at 600 Surf Avenue on Coney Island.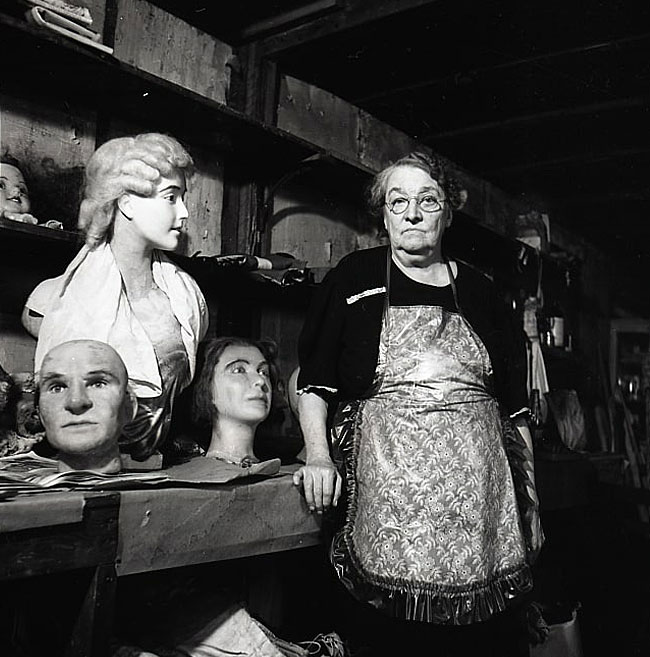 McKeever's shop was located behind and provided wax figures for the World in Wax Musee, which was open 1926 to the mid-1980s. Information about Hattie is not easy to come by, but this particular photographic assignment included a short clipping from a 1949 New York Post article profiling her. From this we learn that McKeever began her career at the Eden Musee, a Manhattan amusement center that featured waxworks, concerts, and other entertainment including marionettes, magic lantern shows, and movies. McKeever began her career selling catalogs, moved to designing costumes for the waxworks, and then began making the wax figures herself. The Eden closed in 1915 and the waxworks it housed moved to Coney Island—in a setting a little more sensational than their previous home. McKeever moved with it, and then ended up at the World of Wax—one source states that she had a disagreement with Samuel W. Gumpertz, who owned the Eden Musee Wax Museum, and so moved to work for his rival.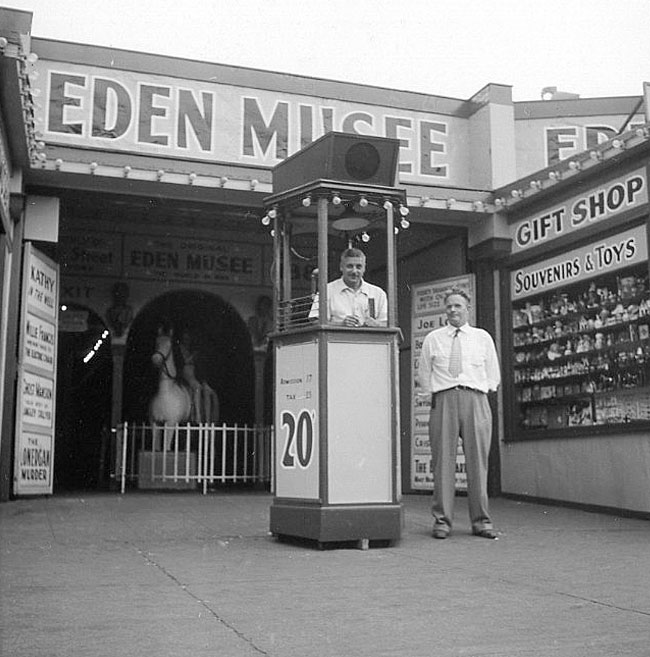 Once McKeever made the move to Coney Island, her work largely focused on the macabre. She created waxworks reenacting murders, executions, accidents, and crimes. One such grim reenactment was the death of Langley Collyer, who lived in a Harlem brownstone with his brother, Homer. Both men were paranoid shut-ins who hoarded possessions for years. They built booby traps throughout their home to prevent burglary, and in 1947 Langley was killed when he was trapped in one of his own designs. As a result, his brother, for whom Langley acted as caretaker, starved to death. The scene of Langley's death was recreated by McKeever, and Offergeld photographed it.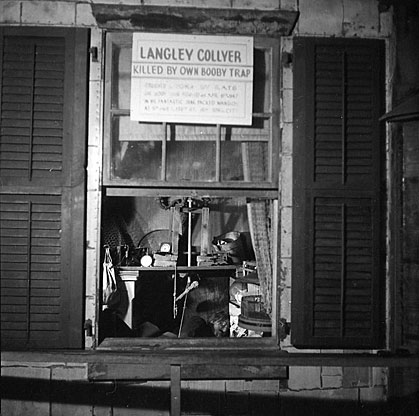 X2011.4.12083.31G. Robert Offergeld. "Coney Island Waxworks." 1950.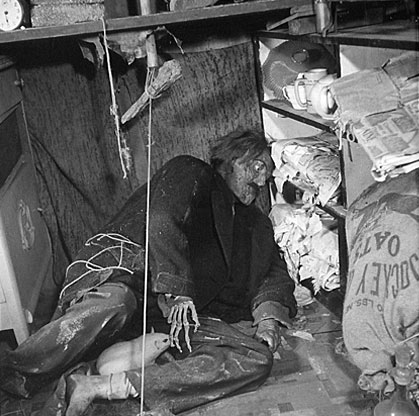 X2011.4.12083.28D. Robert Offergeld. "Coney Island Waxworks." 1950.
McKeever also made notable figures including Julius Caesar, King Solomon—even Lucy Hayes, wife of US President Rutherford Hayes, who was sent to the Smithsonian Institute. In her interview with the Post, McKeever said, "I've traveled around the world a dozen times and lived hundreds of years without leaving this room."
Along with photographs of McKeever and her creations, this assignment includes photographs of the boardwalk at Coney Island, foggy and with only a few pedestrians strolling by.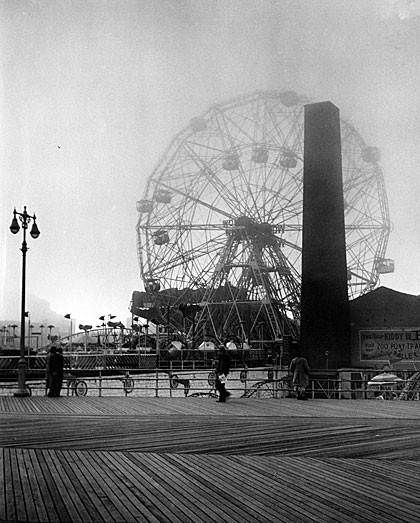 X2011.4.12083.21. Robert Offergeld. "Coney Island Waxworks." 1950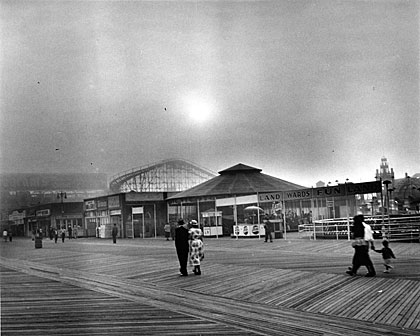 X2011.4.12083.22. Robert Offergeld. "Coney Island Waxworks." 1950.
It's an interesting take on a famous New York attraction often associated with various forms of amusement: games, rides, beach, and food. Instead we see an abandoned Wonder Wheel, empty shops, and an unsmiling, elderly woman surrounded by wax heads and body parts.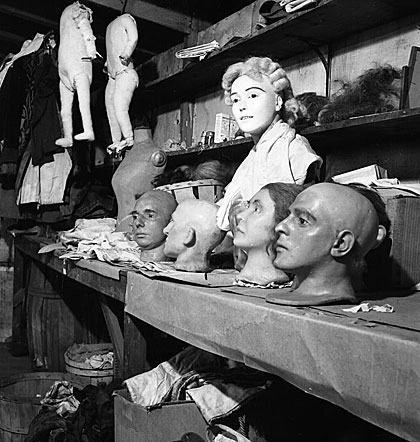 X2011.4.12083.1. Robert Offergeld. "Coney Island Waxworks." 1950.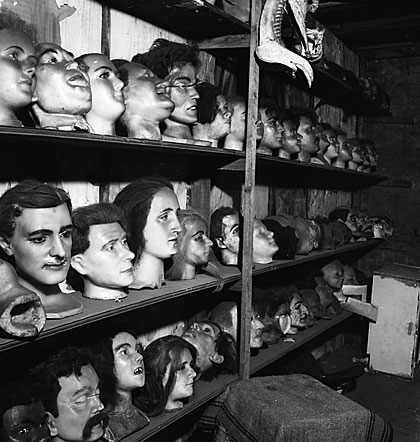 X2011.4.12083.5. Robert Offergeld. "Coney Island Waxworks." 1950.
71 years old at the time these photographs were taken, McKeever intended to keep at her unusual work, telling the Post, "It's a great life and I love it." She lived until 1958. The LOOK collection is full of stories like this: a little offbeat, depicting famous places from a different angle, and telling the stories of real New Yorkers who may have otherwise have been forgotten.
Eyes on America: Processing and Cataloging the LOOK Collection has been made possible in part by a major grant from the National Endowment for the Humanities: Exploring the human endeavor.