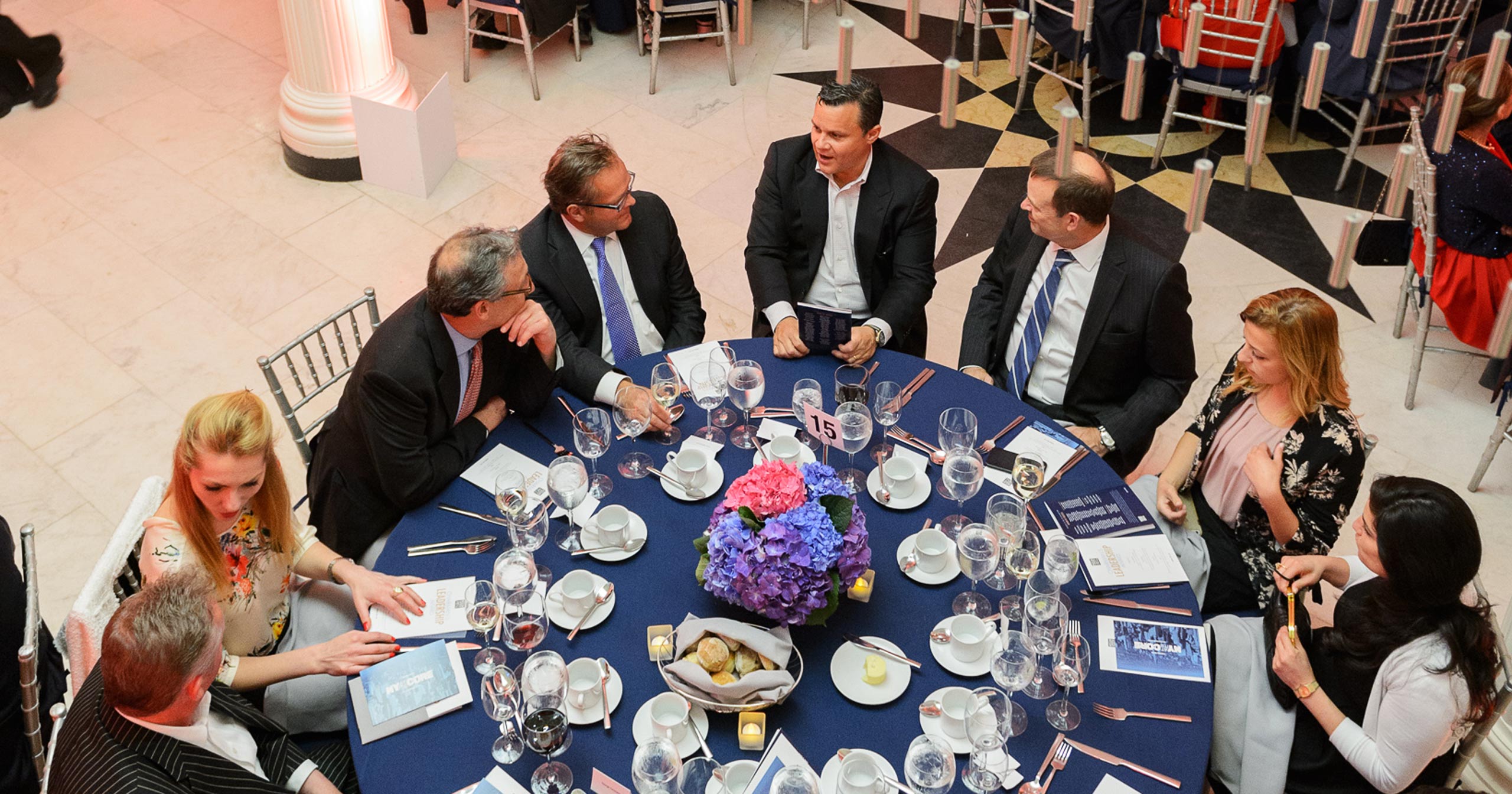 1220 Fifth Ave at 103rd St., Open Daily 10am–6pm
Director's Council of the Museum of the City of New York 
The Museum's Director's Council is a group of individuals who have established an on-going commitment to the Museum and its mission. Each fall, they host the New York After Dark cocktail party as well as the black-tie Winter Ball gala dinner to raise funds and awareness for the Museum.
Please contact directorscouncil@mcny.org for more information on the Director's Council events.
---
Spring Symposium & Luncheon 
At the Museum of the City of New York, it is our charge to celebrate New Yorkers who have made a lasting impact on the cultural landscape of this great city. The Spring Symposium & Luncheon, a beloved annual tradition for more than two decades, took place on Wednesday, June 1, 2016, where the City of Design Award was presented to acclaimed designers Jacques Grange and Ralph Pucci. Inaugurated last year and presented to Jonathan Adler and Simon Doonan, the City of Design Award recognizes those who have made New York the design capital of the world and who inspire future generations of designers to bring their talents to our great city.
---
Chairman's Leadership Award Dinner 
Each year, the Museum of the City of New York presents the Chairman's Leadership Award to an outstanding corporate citizen in recognition of their contributions to the life and well-being of New York City. This year, we were proud to have presented the award to Fortress Investment Group LLC and Wesley R. Edens, Founder and Co-Chairman of the Board, at a gala dinner, which took place on Thursday, June 9th.
---
Louis Achincloss Prize Gala
The Museum of the City of New York will present its 2016 Louis Auchincloss Prize to Tony Kushner on Thursday, December 1, 2016 at a gala dinner in the Museum's Fifth Avenue building. Playwright, screenwriter, and author Tony Kushner is the recipient of a Pulitzer Prize, two Tony Awards, three Obie Awards, two Evening Standard Awards, an Olivier Award, an Emmy Award, two Oscar nominations, and the Steinberg Distinguished Playwright Award, among other honors. In 2012, he was awarded a National Medal of Arts by President Barack Obama. 
Past Louis Auchincloss Prize honorees include Wynton Marsalis, Philip Glass, Stephen Sondheim, Lynne Meadow, Sheldon Harnick, Ada Louise Huxtable, Pete Hamill, and Elliott Erwitt. 
Click here for more information about this year's event. 
---
Events For The Alexander Hamilton Circle 
Join us for exclusive receptions and private tours of exhibitions and art collections at the City Museum and beyond.
 
---
Young Members Circle Events 
Enjoy walking tours of New York City neighborhoods, curator-led exhibition tours, and behind-the-scenes experiences at the City Museum created especially for our Young Members Circle.