Through a Different Lens
Stanley Kubrick Photographs
May 3, 2018 - October 28, 2018

Back to Exhibitions
Explore a formative phase in the career of one of the 20th century's most renowned motion picture directors.
Stanley Kubrick was just 17 when he joined the staff of the pictorial magazine Look in 1945. In his photographs, many unpublished, Kubrick trained the camera on his native city, drawing inspiration from the nightclubs, street scenes, and sporting events that made up his first  assignments, and capturing the pathos of ordinary life with a sophistication that belied his young age. Through a Different Lens: Stanley Kubrick Photographs features more than 120 photographs by Kubrick from the Museum's Look Magazine archive, an unparalleled collection that includes 129 photography assignments and more than 12,000 negatives from his five years as a staff photographer. For any fan of Kubrick's films, these images prefigure the cinematic work that defined his career.
Stanley Kubrick for "Look" Magazine. "Rosemary Williams, Show Girl," 1949. ©SK Film Archives/Museum of the City of New York.
Sponsors
Through a Different Lens: Stanley Kubrick Photographs is made possible in part by Ann G. Tenenbaum and Thomas H. Lee, The Andrew and Marina Lewin Foundation, and George A. Kellner.
In-Depth Stories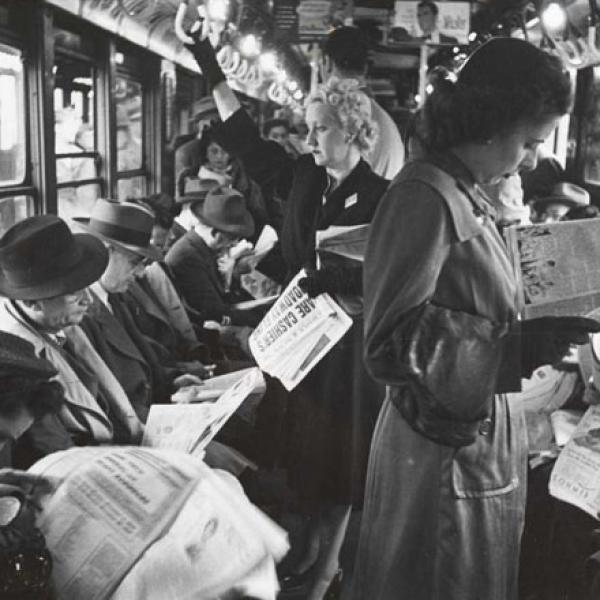 As most New Yorkers know, the subway system is the lifeline of New York City. In 1946 Stanley Kubrick set out as a staff photographer for LOOK Magazine to capture the story of New York City's subway commuters.