Port City: Building the Erie Canal
A Prosperous New York
Social Studies
Grade Level:
2-6
Keywords:
Canal, Locks, Prosperity, Granary, Emporium, DeWitt Clinton, Cadwallader Colden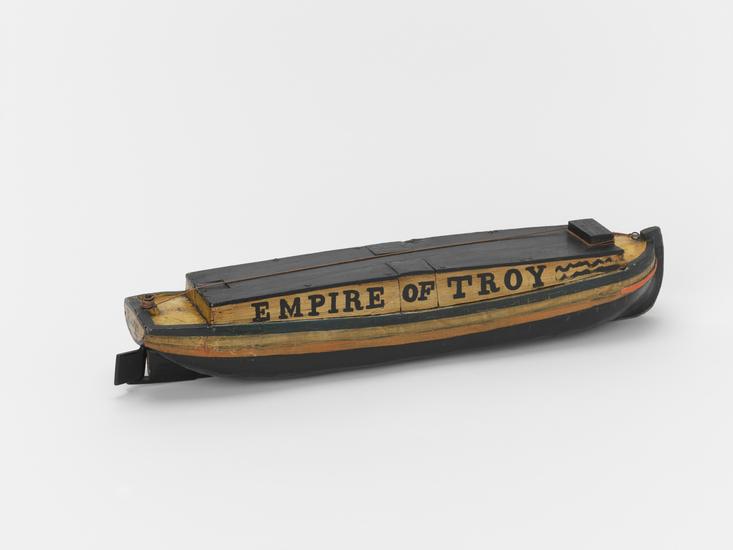 Objectives
Students will learn about how the canal was built and changed New York's role in trade.
Students will examine primary documents closely and look for contextual evidence.
Essential Question
How did the Erie Canal change New York's port and trade business? 
Standards
COMMON CORE LEARNING STANDARDS:
CCLS-ELA-LITERAC-RI 2.3
Describe the connection between a series of historical events.
CCLS-ELA-LITERACY-RI 11-12.7
Integrate and evaluated multiple sources of information in order to address a question.
CCLS- ELA-READING-RH- 2
Determine the central ideas of information by a primary or a secondary source; provide an accurate summary that makes clear the relationship among key ideas.
Procedures

OVERVIEW

For a basic chronological overview of the canal have students review: www.eriecanal.org/chron.html

Document Based Questions: 

When was the idea for the Erie Canal first conceived?  Between what two waterways?  By whom?

When did the idea to link to the Hudson River come to pass?

When did the canal officially open?

Using the information contained in this document regarding the miles and width of the canal, how much money did the state of NY collect in taxes?

LOOK

Consider the image and its title, Wedding of the Great Lakes and the Sea

Why is Clinton dumping water into the canal? What is happening? Who is in attendance? Why would people watch this action take place?

Why would there be souvenirs given out for this event? Can you think of an example of another event at which you might receive a small object to commemorate it?

LISTEN

Listen to the song together and distribute the lyrics sheet.

"Low Bridge" Erie Canal Song

What is this song about? Why is it called "Low Bridge? How did the canal change the transportation of goods? (What do you think goes faster, a mule or a barge?)

WRITE

Using the evidence collected from the documents, have students answer the following question: How did the creation, construction, and completion of the Erie Canal change New York's economy and role as a port?