Past Exhibition: City As Canvas
Grade Level:
2nd through 12th grade
Keywords:
Abstract, Aerosol, Cityscapes, Collection, Culture, Exhibition, Gallery, Graffiti, Mood, Movement, Pattern, Perspective, Portrait, Scale, Style, Tag, Urban.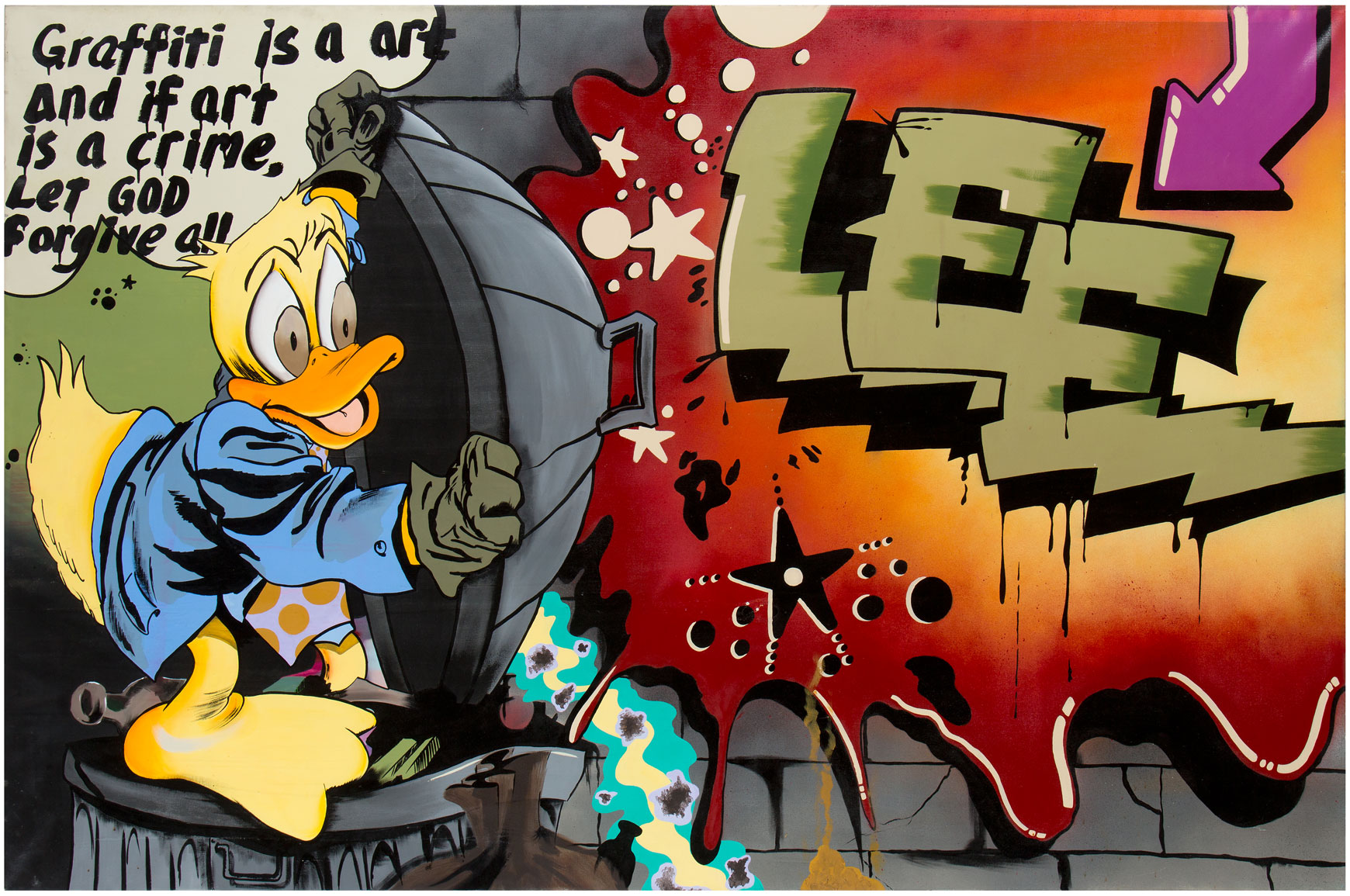 Lee Quiñones, Howard the Duck, 1988. Oil on canvas. Museum of the City of New York, gift of Martin Wong, 94.114.1
This guide in intended to encourage students to analyze the drawings, paintings, photographs and blackbooks collected by Martin Wong. Students will learn about New York City artists known as "writers", like Keith Haring, Lady Pink, Lee Quiñones, and Daze, and the historical context in which their work was created. Students will be able to elaborate on the multiple perspectives surrounding street art, discuss the various styles represented, and will respond creatively to the pieces by drafting their own sketches.