POSTPONED: Who We Were: Racial and Ethnic Identity Through the Census
When:
Tuesday, March 10, 7:00pm
Price:
$18 & up | $15 for Museum Members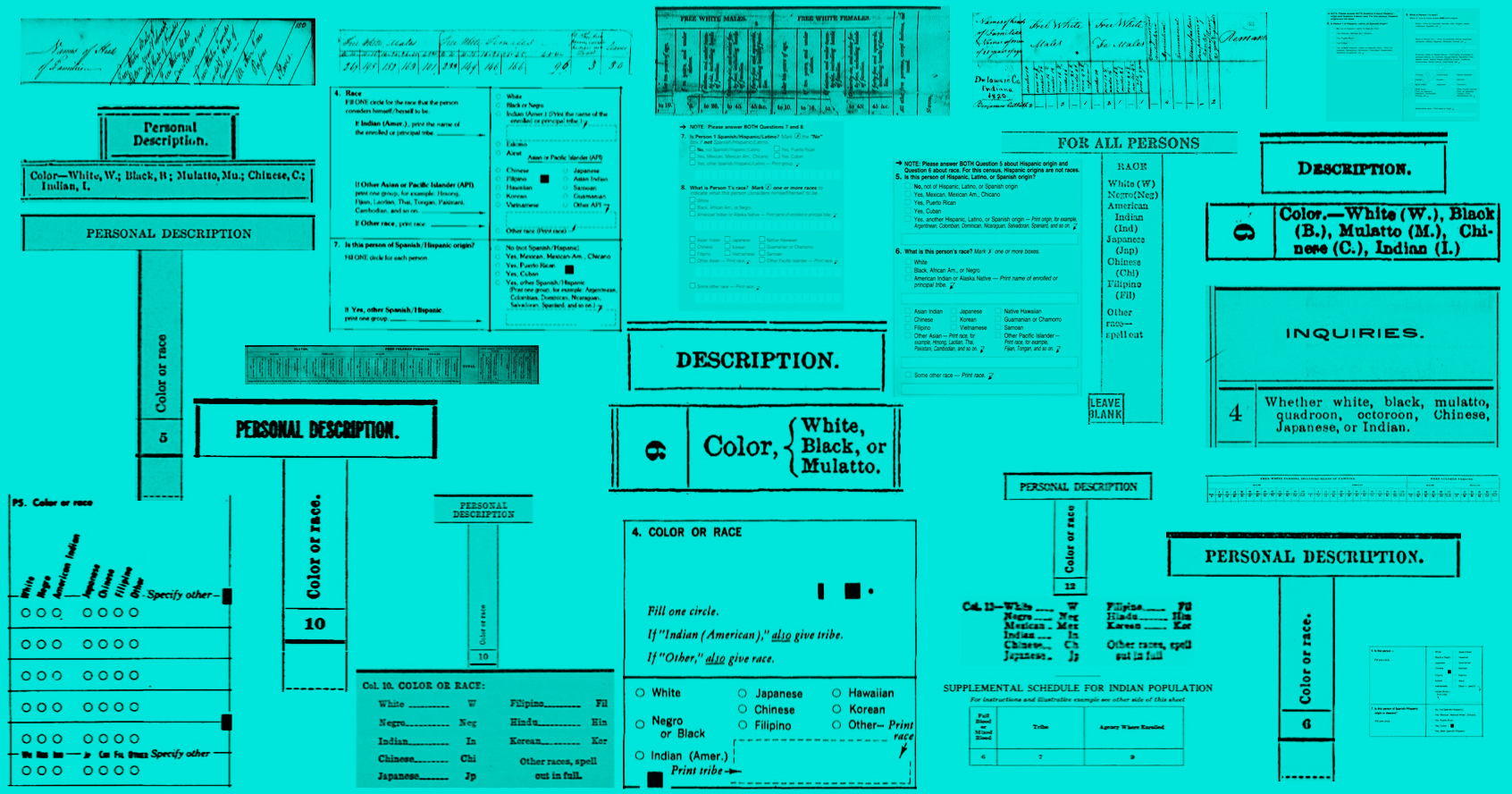 Please note that this program has been postponed. If you already purchased a ticket for this program, we will contact you directly. 

This discussion will examine the fraught and often contested process by which the census has historically constructed American racial and ethnic identity since it first took place in 1790. From the first use of "Hispanic" on the 1970 Census, to the option, only recently added, to check multiple identifying categories on the 2000 Census, we'll consider how the "official" racial/ethnic identity boxes have changed over time, been challenged, and even reclaimed. A conversation with sociologist Richard Alba, data artist Josh Begley, journalist Ed Morales, and historian Mae Ngai.
This program accompanies our exhibition Who We Are: Visualizing New York by the Numbers (open through August 23, 2020). To view all of the programs in this series click here. 
About the Speakers:
Dr. Richard Alba is distinguished professor of Sociology at the Graduate Center, CUNY. He is also on the staff of the Graduate Center's Center for Urban Research. His most recent books include The Next Generation: Immigrant Youth in a Comparative Perspective (2011), co-edited with Mary Waters and Blurring the Color Line: The New Chance for a More Integrated America (2009). Other books include Remaking the American Mainstream: Assimilation and Contemporary Immigration (2003), co-written with Victor Nee. He has been elected president of the Eastern Sociological Society and vice president of the American Sociological Association. 

Josh Begley is a data artist and app developer based in Brooklyn, New York. He is the creator of Metadata+, an iPhone app that tracks U.S. drone strikes. His work has appeared in The New Yorker, The New York Times, Vanity Fair, The Atlantic, New York Magazine, and at the New Museum of Contemporary Art. He teaches at Columbia Law School and is the creator of Racebox.org, which documents the Census' racial and ethnicity questions from 1790 to 2010.

Ed Morales is an author and journalist who has written for The Nation, The New York Times, The Washington Post, Rolling Stone, Jacobin, and the Guardian. He was staff writer at The Village Voice and columnist at Newsday. He is the author of Latinx: The New Force in Politics and Culture (2018), Living in Spanglish (2002), and The Latin Beat: From Rumba to Rock (2003). His new book, Fantasy Island: Colonialism, Exploitation, and the Betrayal of Puerto Rico was published in September 2019 by Bold Type Press.

Dr. Mae Ngai is the Lung Family Professor of Asian American Studies and professor of History at Columbia University and a U.S. legal and political historian interested in questions of immigration, citizenship, and nationalism. She is author of the award winning book Impossible Subjects: Illegal Aliens and the Making of Modern America (2004) and The Lucky Ones: One Family and the Extraordinary Invention of Chinese America (2010). Ngai has written on immigration history and policy publications including The New York Times and the Boston Review. She is now writing The Chinese Question (under contract with WW Norton) and Nation of Immigrants: A Short History of an Idea (under contract with Princeton University Press).
$20 Adults, $18 for Seniors, Students, and Educators (with ID)
$15 for Museum Members
Members: To receive your discount, click on the "Buy Tickets" button above, then sign in to your account on the ticketing page.
Groups of 10 or more get discounts; contact us at programs@mcny.org or 917.492.3395.
Accessibility: Assistive listening devices are available and our auditorium wheelchair lift can accommodate manual and motorized wheelchairs (max. capacity 500 lbs). Please contact the Museum at 917.492.3333 or info@mcny.org with any questions.
Supporters
Public programs inspired by Who We Are: Visualizing NYC by the Numbers are made possible by The Andrew W. Mellon Foundation.
Who We Are: Visualizing NYC by the Numbers is made possible in part by The Andrew W. Mellon Foundation, An Anonymous Family Foundation, Carnegie Corporation of New York, Bloomberg Philanthropies, The New York Community Trust, Zegar Family Foundation, Charles H. Revson Foundation, and Blair and Cheryl Effron.