I Spy New York Camp: Capturing the City through the Camera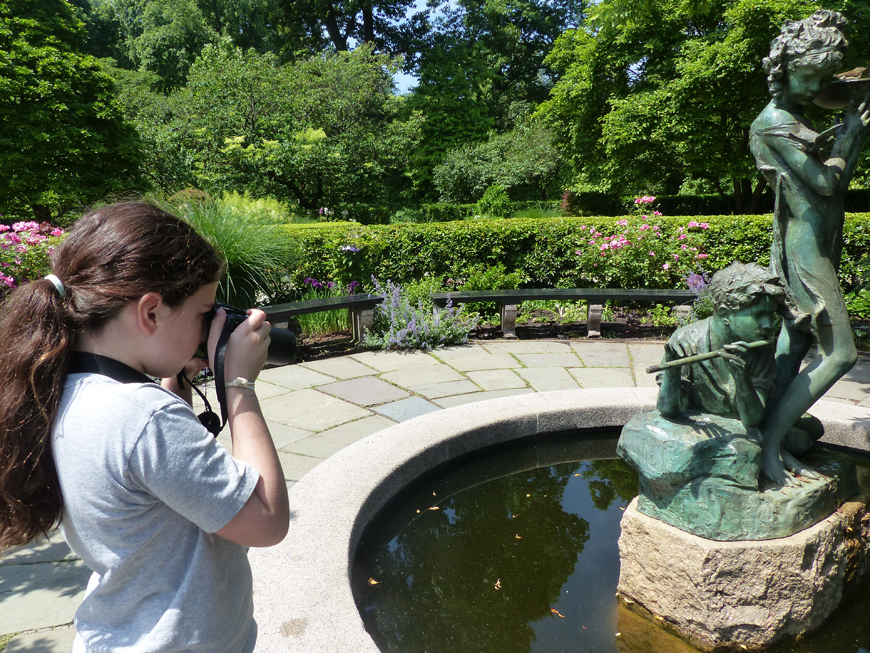 A Digital Photography Camp for Students Ages 7–9.
Learn from the Museum's renowned photography collection and work under the direction of a professional photographer to photograph the major elements of the city, including its buildings, parks, and people. Take home a professional print of your best work to share with family and friends.
Student activities include:
Learning how to use a professional digital camera
Taking field trips to Central Park, Battery Park, the Brooklyn Bridge, and other iconic NYC sites
Making cyanotype prints outside
Gallery visits and scavenger hunts to look at photographs on view
Meeting Museum professionals to learn about the behind-the-scenes workings of a Museum
Editing and printing a final photo
* Camp meets at the Museum Monday to Friday, June 11-15, 9:30 am to 3:30 pm, daily.