"We Like It Like That": The Story of Latin Boogaloo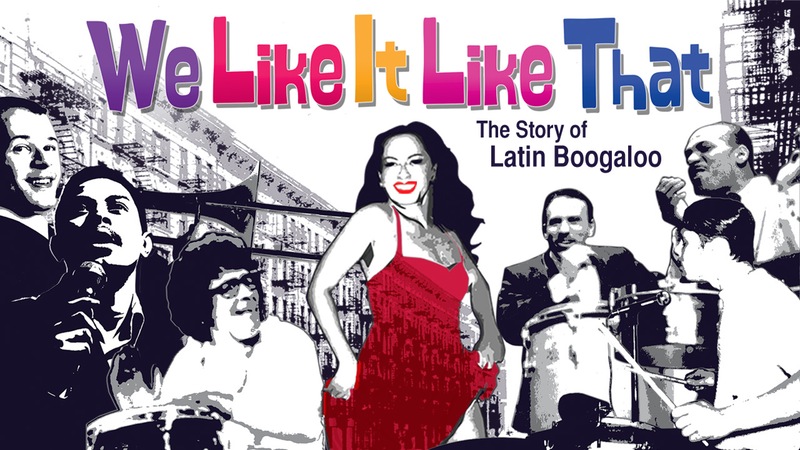 This event is sold out. To be placed on the waitlist, email Richard Morales at rmorales@elmuseo.org. The event is first come first served.
Note that this program takes place at El Museo Del Barrio located next door at 1230 Fifth Avenue. For directions, click here. 
Free Event! Presented in collaboration with El Museo Del Barrio and inspired by our upcoming exhibition Rhythm & Power: Salsa in New York (opens summer 2017), join us for a screening of the acclaimed documentary We Like It Like That followed by a conversation and audience Q & A with three of the legendary musicians featured in the film: Bobby Sanabria, Johnny Colón, and Joe Bataan. For more information about the program, click here. 
Event Timeline: 
6:00 pm: Doors open 
7:00 pm – 8:15 pm: Screening of We Like It Like That (Matthew Ramirez Warren, 2014, 82 min)
8:15 pm – 9:00 pm: Conversation with Joe Bataan, Johnny Colón, and Bobby Sanabria
About We Like It Like That: 
We Like It Like That tells the story of Latin boogaloo, a colorful, musical expression of 1960s Latino soul, straight from the streets of New York City. From its origins to its recent resurgence, it's the story of a sound that redefined a generation and was too funky to keep down. Through original interviews, music recordings, live performances, dancing and rare archival footage and images We Like It Like That explores this fascinating, though often overlooked, bridge in Latin music history, seeking to understand its context in the story of Latinos in America and its continued influence around the world today.
About the Speakers
Bobby Sanabria is a master drummer, percussionist, and timbalero in the Afro-Cuban tradition. Drawing on all of the cultural roots of the African Diaspora in North America, the Caribbean, and Latin America, he has become one of the foremost educators and advocates for Afro-Cuban and Global music. 
Johnny Colón is a pianist, trombonist, singer and composer. He was the bandleader behind the first boogaloo hit, "Boogaloo Blues," and, in 1968, founded the East Harlem Music School where he teaches workshops on the history of salsa and its interpretation. 
Joe Bataan is a Latin soul musician who has been influenced by two musical styles, the Latin boogaloo and African American doo-wop. He pioneered a New York Latin soul that anticipated disco and created one of the first rap records to hit the charts.