P Credit Course: Rhythm & Power: Dance, Immigration, and Community Action in NYC History
When:
August 7 – 12, 9:00am - 4:00pm
Price:
$175 Museum Course Fee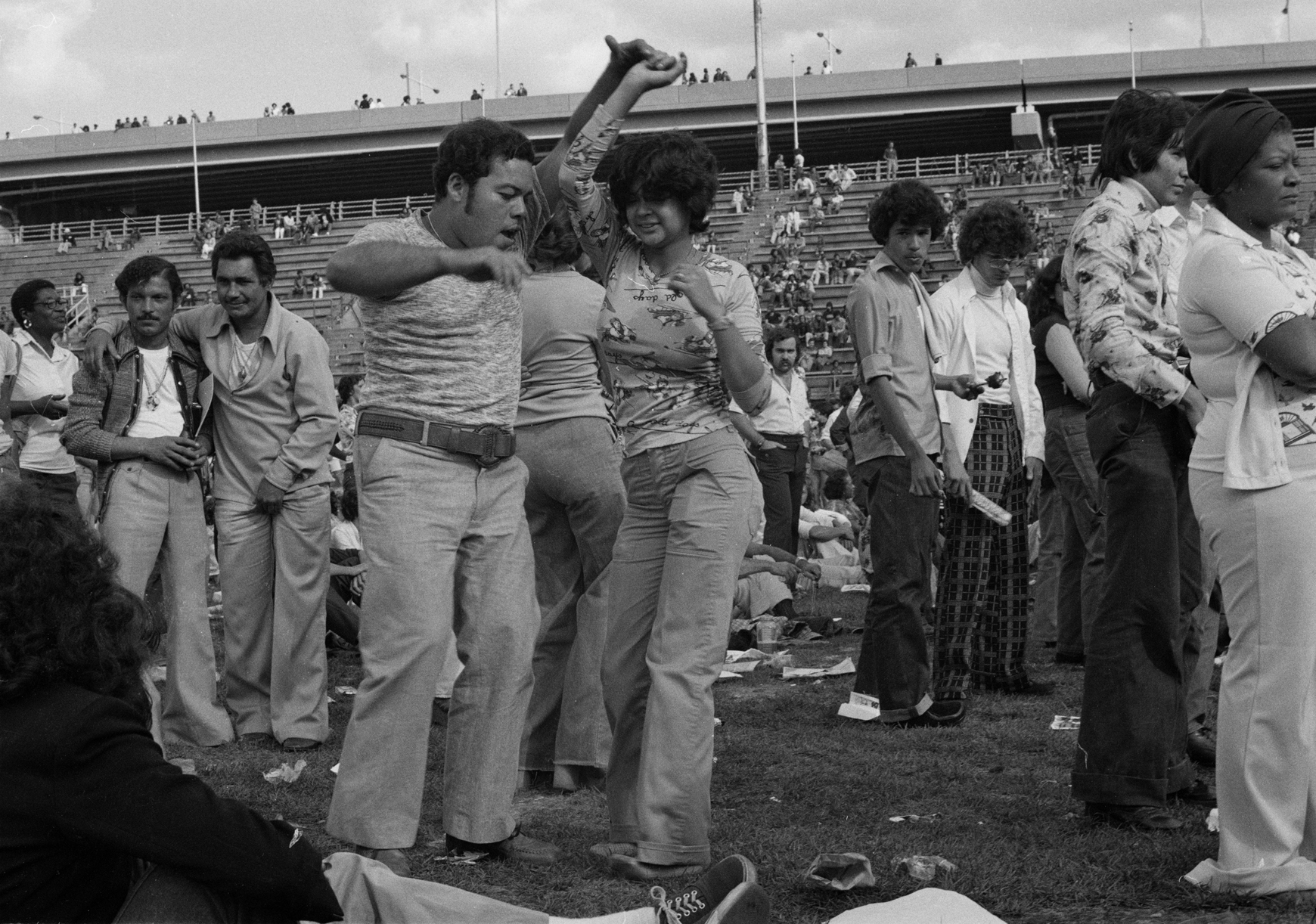 Course Information
SOLD OUT
3 P Credits (with ASPDP registration)
36 course hours
The Museum of the City of New York is a CTLE certified provider.
Course Description
Get energized and have fun this summer as you learn about the history of New York City's diverse population and rich immigrant cultures through the lens of dance. Experience and practice multiple engagement strategies and write lessons that engage your students through music, dance, cultural studies, and history. Suitable for educators of all grades – and requiring no prior dance experience (or ability!) – this course is inspired by the Museum of the City of New York's newest exhibition, Rhythm & Power: Salsa in New York (open June 14 - November 26, 2017).
Learn about salsa's often-overlooked ties to activism in the city; how swing challenged racial segregation during the Harlem Renaissance; how hip hop was born on the streets of New York City in the 1970s and grew to have a global impact on music, dance, and fashion; and how bachata is bringing new beats to New York alongside immigrants from the Dominican Republic - currently the city's largest immigrant group. Throughout, find connections between dance and the power of communities to enact change and shape their own identities, and leave with resources and strategies to bring these stories into your classroom.
Each day of the course will use a different dance and musical style as an entry point for examining a case study of 20th century immigration and community development in New York City. Focusing on salsa, swing, hip hop, and bachata, participants will gain a deep appreciation of these musical styles and the rich cultures from which they are born. Dance instructors – themselves with engaging stories to tell of their communities – will connect participants directly to the art form. Simultaneously, participants will examine how New York as a place of density, diversity, money, and creativity – key themes in the Museum's collection and exhibitions – has influenced the development of each dance. Scholars, curators, and museum educators will lead engaging talks, tours, and workshops that illuminate New York's role as a place of cultural fusion, artistry, and skilled marketing.
Participants will leave with new ways to engage their students, a set of lesson plans they've written for their classroom, and a new appreciation for their city and the many communities it holds.
Registration
All online registration has closed and the course is sold out. For participants who need to complete their registration with the Museum, please call 917.492.3492 or 917.492.3403. For participants who need to complete their registration with ASPDP, please call 718.935.5753.
About P Credit Courses
The Museum of the City of New York offers Professional Credit (P Credit) Courses throughout the year. These courses are open to all educators, including educators not eligible for credits through the New York City Department of Education. All participants receive CTLE credit.
P Credit in-service courses are offered in conjunction with the New York City Department of Education's After School Professional Development Program (ASPDP) and can be applied towards teachers' 30+ salary differential. ASPDP courses may also be used by teachers and paraprofessionals toward the NYS 175 hours of Professional Development requirement, as long as their principal approves. For more information on DOE salary differentials, please visit their website.
Find out more about all of the P Credit Courses offered by the Museum on our P Credit page.
While this course is now sold out, we encourage you to consider our other P Credit Course this summer, New York at Its Core: Examining Our City's Past, Present, and Future.
Questions? Call us at 917.492.3492 or email pd@mcny.org.