P Credit Course: New York at Its Core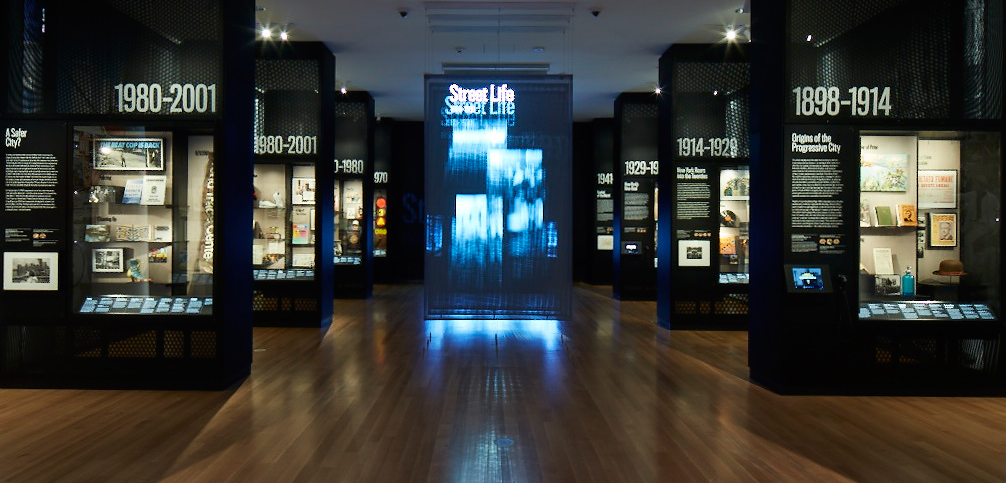 Course Information
New York at Its Core: Examining Our City's Past, Present, and Future

February 19 - 24, 2018, 9:00 am - 4:00 pm each day
Course Credits:
3 P Credits (with ASPDP registration)
36 course hours / 36 CTLE hours
The Museum of the City of New York is a CTLE certified provider

Course Description
What makes New York New York? How can our students engage with the history of our city and understand how its past shapes our present? How can they evaluate and apply data about NYC today to solve challenges we face in our future?
Run by the Frederick A.O. Schwarz Education Center at the Museum of the City of New York and supported by the Museum's groundbreaking exhibition, New York at Its Core, this course will provide teachers with a deep historical understanding of change over time in New York City – examining its rise from a striving Dutch village to a preeminent global city now facing the future in a changing world.
Using the story of New York City as a lens, educators will learn, practice, and design inquiry-based engagement techniques for student-centered learning that can be directly integrated into their classrooms. Experts in the field will engage participants with the history, art, and culture of New York City through a variety of learning activities, deepening participants' understanding of NYC's development while modeling and discussing best practices for historical inquiry, research, and presentation.
Museum curators and educators will provide guided tours of the three galleries of New York at Its Core - Port City, 1609-1898; World City 1898-2012, and Future City Lab - and discuss how the Museum developed four foci – Density, Diversity, Money, and Creativity – as a way to help tie together disparate histories. Museum educators will lead and help participants practice visual inquiry exercises (such as Visual Thinking Strategies and "I See, I Think, I Wonder"), and will guide participants through classroom exercises that bring history to life for students. They will also demonstrate how the strategy of "peopling" history with active characters can help students understand the effects of both change makers and everyday New Yorkers on the city and allow them to envision how they too can shape the future. Finally, scholars will present current historical analysis and discuss best practices for undertaking historical inquiry and critically examining data through mapping, data visualization, and digital games.
Course participants will practice designing coherent instruction by putting their new content knowledge, research skills, and pedagogical strategies to use through the creation of three lesson plans for their classroom. Peer workshops will allow participants to hone their lesson activities and strengthen their lesson design.
The Museum is CTLE certified. Participation in this program provides 36 hours of CTLE credit. Eligible participants who register with ASPDP and complete the course requirements also receive 3 P Credits. Continue reading to learn how to register for P Credit.
Registration
Registration for New York at Its Core: Examining Our City's Past, Present, and Future is a two-step process for those taking the course for P Credit credit.
Educators interested in taking this course not for P Credit are welcome to do so and only need to complete Step 1. All teachers receive CTLE credit for the course hours.
Step 1: Register for NEW YORK AT ITS CORE using the blue "Register" button at the top of this page and pay the Museum's course fee of $175.
Step 2: Beginning January 9, 2018, register for the course on the ASPDP Course Catalog here and pay the NYC DOE ASPDP Course Fee of $125.
About P Credit Courses
The Museum of the City of New York offers Professional Credit (P Credit) Courses throughout the year. These courses are open to all educators, including educators not eligible for credits through the New York City Department of Education.
P Credit in-service courses are offered in conjunction with the New York City Department of Education's After School Professional Development Program (ASPDP) and can be applied towards teachers' 30+ salary differential. ASPDP courses may also be used by teachers and paraprofessionals toward the NYS 175 hours of Professional Development requirement, as long as their principal approves. For more information on DOE salary differentials, please visit their website.
Find out more about all of the P Credit Courses offered by the Museum on our P Credit page. 
Questions? Call us at 917.492.3492 or email pd@mcny.org.
$175 course fee
THE THOMPSON FAMILY FOUNDATION
and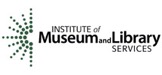 Additional support is provided by:
The Netherland-America Foundation