Moonlight & Movies: Under the Influence of the Maysles Brothers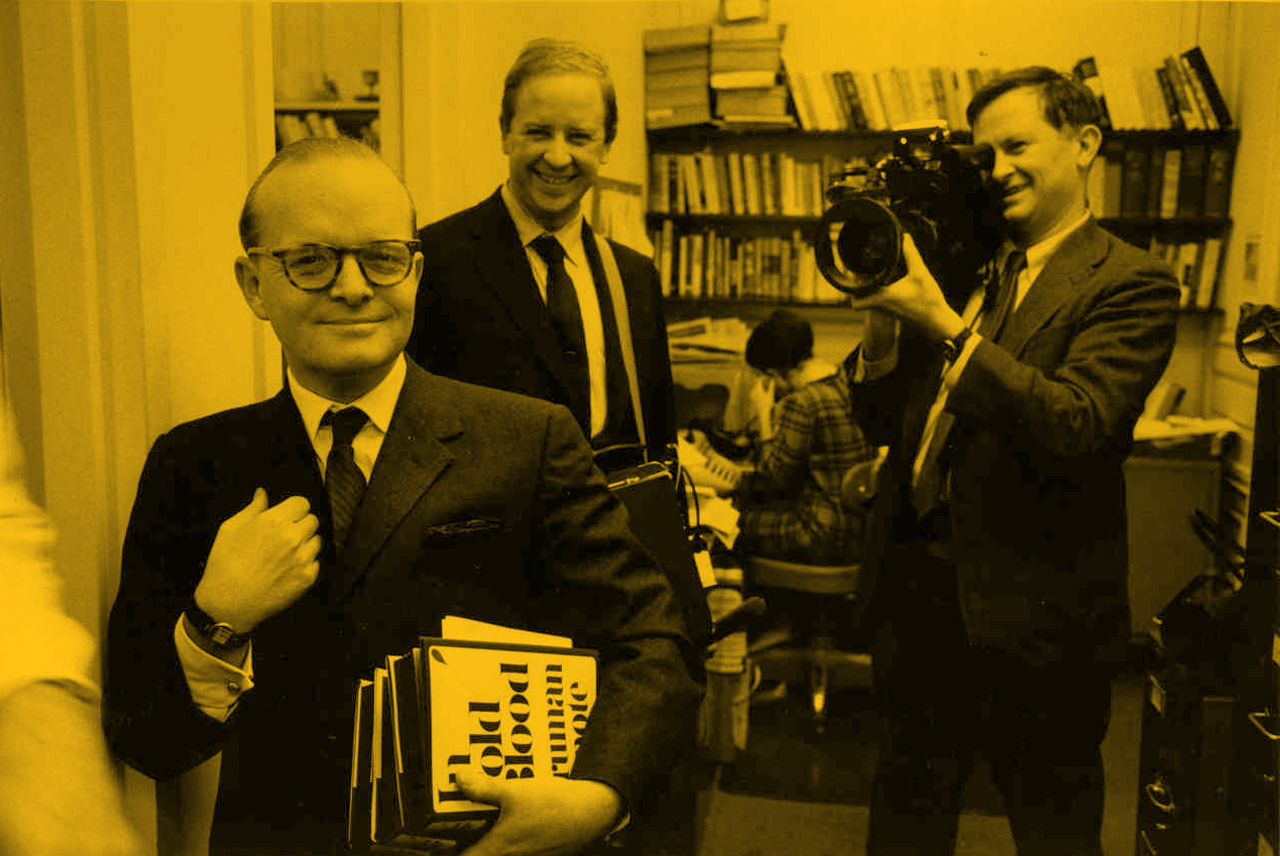 Revisit 1960s New York through the eyes of legendary filmmakers Albert and David Maysles as part of our outdoor film screening series, Moonlight & Movies.

As early creators of direct cinema, the Maysles brothers were among the first to capture life as it unfolded before their camera without scripts, sets, or narration. This screening features four of the Maysles' iconic shorts, including a radical Yoko Ono performance at Carnegie Hall, a portrait of an ascendant IBM, a drop-in visit with Truman Capote at his Long Island retreat, and an indelible encounter with Marlon Brando in a Midtown hotel room. Together, these films capture both the official history and something else: the unguarded moments and unscripted gestures that are the true warp and woof of a historical scene.
Introductory speaker to be announced. Check back for details and join our email list for updates.

IBM: A Self-Portrait (1964, 35 min)
Cut Piece (1966, 8 min)
With Love from Truman (1966, 29 min)

Meet Marlon Brando (1966, 29 min)

In the case of rain, the screening will be moved indoors and take place at the same time. 

To view all of our Moonlight & Movies films screened outdoors on the Museum's Terrace this summer, click here. 

About the Films:
IBM: A Self-Portrait (1964, 35 min)
Told in the Maysles' unparalleled style, IBM: A Self-Portrait captures the future corporate juggernaut at an early stage of their development. The emphasis here is on the human ingenuity behind the technology industry-- the colorful technicians and executives working together to create a future design for living.

Cut Piece (1966, 8 min)
Filmed at New York's Carnegie Hall, Cut Piece documents one of Yoko Ono's most powerful conceptual pieces. Performed by the artist herself, Ono sits motionless on the stage after inviting the audience to come up and cut away her clothing in a denouement of the reciprocity between victim and assailant.

With Love from Truman (1966, 29 min)
With Love from Truman offers a glimpse into an intimate meeting with renowned author Truman Capote as a reporter interviews him in his beachfront home. Capote shares his "self-regarding" personality complete with calculated jokes and offers insights into his latest book, In Cold Blood, in his endearingly raspy voice.

Meet Marlon Brando (1966, 29 min)
Meet Marlon Brando is a delightful, unusually candid portrait of the world-famous movie star, a tongue-in-cheek confrontation with the press. While television journalists interview Brando about his most recent film, he counters their futile questions with wit and insight, a man unwilling to sell himself.

This is the final event in our nonfiction film series, Smile, It's Your Close Up: New York's Documentaries, co-programmed with Jessica Green and Edo Choi of the Maysles Documentary Center, founded by Albert Maysles (1926-2015).

Timeline:
7:30 pm – Doors open, drinks and snacks from Amy's Bread will be available for purchase
8:00 pm – Introduction begins
8:30 pm – Film screening begins
10:15 pm – Program concludes
$15 for adults | $12 for seniors, students, and educators (with ID) | $10 for Museum and Maysles Documentary Center Members
Includes Museum admission.
Members: To receive your discount, click on the "Buy Tickets" button above, then sign in to your account on the ticketing page.
Groups of 10 or more get discounts; contact us at programs@mcny.org or 917.492.3395