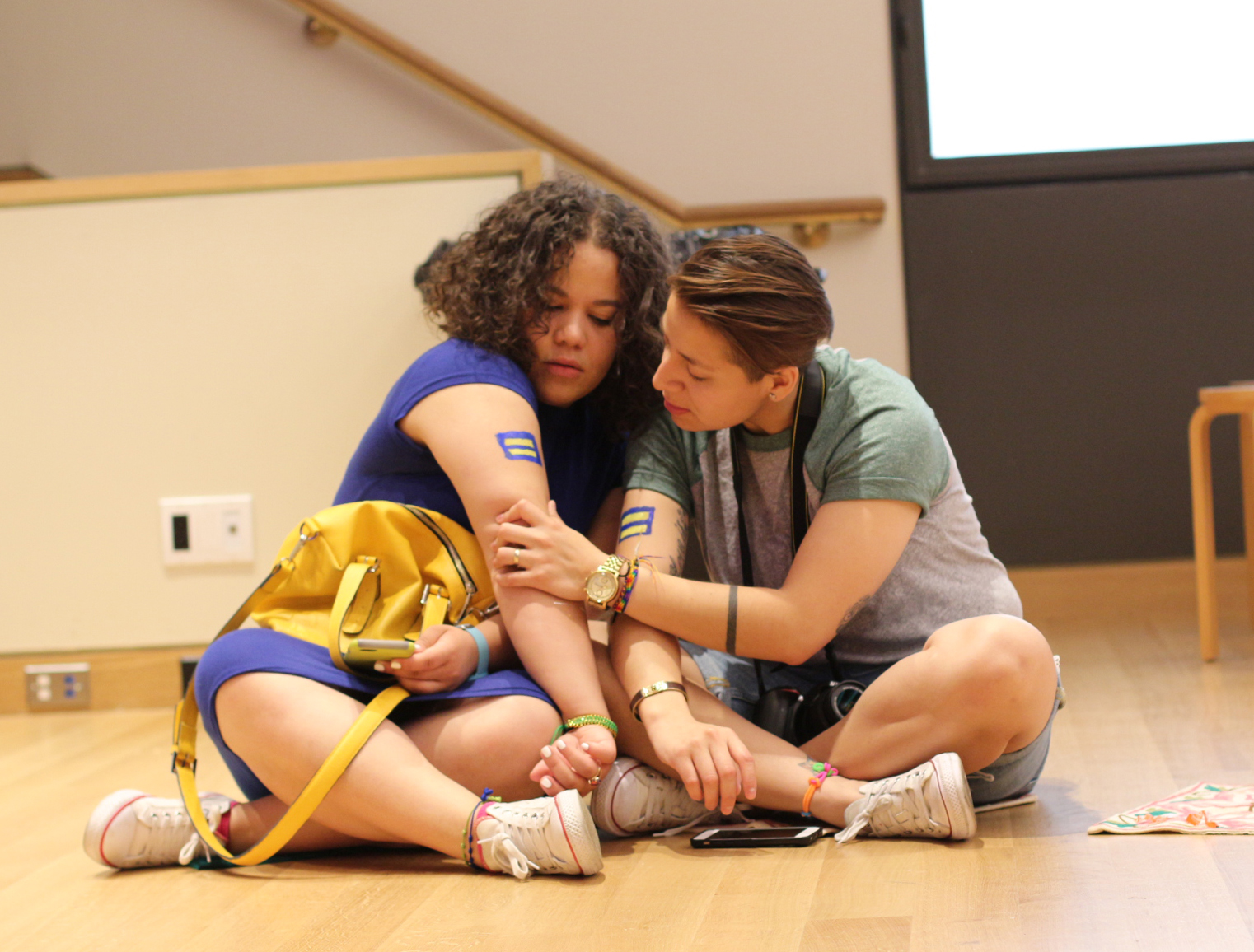 New York has long been a beacon for lesbian, gay, bisexual, and transgender artists seeking freedom, acceptance, and community. The exhibition Gay Gotham: Art and Underground Culture in New York brings to life the queer creative networks that sprang up in the city across the 20th century—a series of artistic subcultures whose radical ideas had lasting effects on the mainstream.
The LGBTQ Teen Summit offers a special full day experience where New York City youth come together to celebrate, share, create, learn, and discuss themes around the intersections of LGBTQ culture, history, and art. This program features a curator-led tour of the two-gallery exhibition Gay Gotham: Art and Underground Culture in New York, art-making in response to the gallery, a dance workshop by Viva Bodyroll, a panel led by Brooklyn Museum LGBTQ Teen Night Planning Committee, a special performance by Cakes Da Killa, and keynote address by Zackary Drucker.
Organizations may register groups of up to 10 teenagers and 1-2 supervisors who can attend the entirety of the program as group leaders. This program is free of charge for registered teenagers and their group leaders. This includes full breakfast, lunch, and all materials. Teens and group leaders should plan to attend the entirety of the program as registration requires full-day participation. While this program is geared towards LGBTQ teenagers, allies and activists are welcome to participate. Check-in will begin at 8:45 am and the program will conclude at 3:00 pm.
For inquiries, please contact Family and Community Engagement Programs Coordinator, Lauraberth Lima, at llima@MCNY.org.
Family Programs in conjunction with Gay Gotham are made possible by the Keith Haring Foundation.